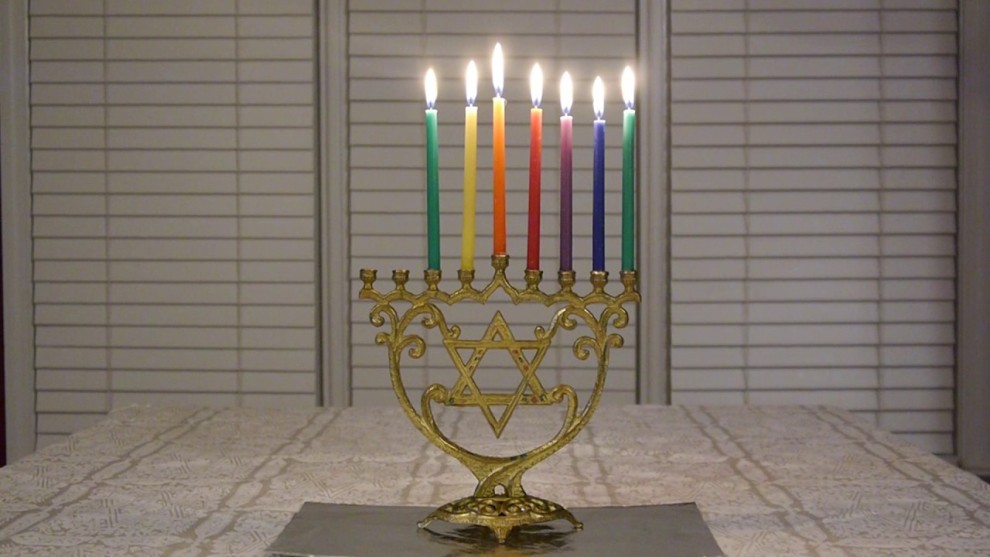 I hope you are all having a wonderful Hanukkah thus far. It is hard to believe that tonight we will already be lighting the 6th candle and only have two more nights to light our menorahs. It is in these moments where I am very glad that we follow Rabbi Hillel's teaching of how we light the menorah since with each night we add one more candle. 
I have enjoyed seeing all of the pictures of menorahs full of light on my social media feeds, and these photos will only continue to get brighter. And I have spent each night looking at the candles a bit differently this year because it feels like they hold an entirely different meaning for 2020.
While I know it is merely a coincidence, I love the fact that the first COVID-19 vaccine was not only approved but also administered during Hanukkah. For so many people, this event brightened their spirits and outlook. These vaccines came to be through human perseverance, ingenuity, and science. There are some who might say that it is a modern-day miracle, but it is important to remember that it took the talents of so many people, working tirelessly and collaboratively for us to reach this monumental moment.  
Are we out of the woods yet? No. Can we rest on our laurels with the idea that since the vaccine is here we no longer need to take necessary precautions? No. In fact, in some ways, now is the perfect time to double down on our efforts since we now can see the finish line. We are so close, even though the consensus is that most of us will not able to get the vaccine until spring 2021. Still, the light at the end of the tunnel is in sight.
So… we have something else to celebrate this Hanukkah. And since Hanukkah commemorates our re-dedication as a people, there is another line of symmetry in play. Now is the time for us to re-dedicate our commitment to doing what we can to help prevent further spread of COVID since it is going to take a while for all of us to get the chance to have the vaccine injected into our arms.
I hope you and your family continue to enjoy celebrating Hanukkah. Oh, and if you have not yet seen Daveed Diggs' ("Hamilton") entry into the world of Hanukkah music videos, here is your chance to watch Puppy for Hanukkah.
Happy Hanukkah!